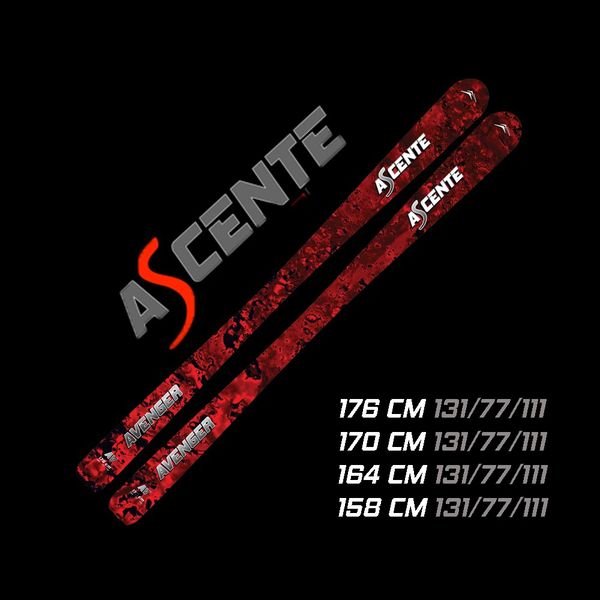 AVENGER Ski
All mountain Sandwich Technology ski perfect for any types of terrain and snow thanks to a wider shovel and a pronounced side cut.
This is a great fun ski for any conditions characterized by great stability and flexibility, perfect flotation in powder and great carving performance on groomed piste.
The Avenger is built with tip rocker technology that helps the skier at the start of the turn increasing the maneuverability of the ski both on piste and off piste.