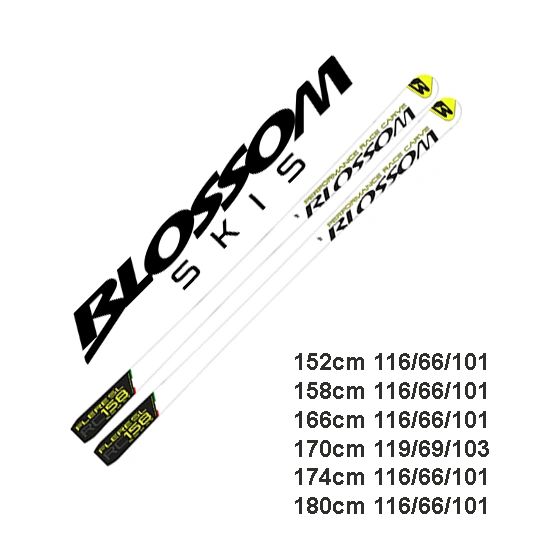 Flere without Bindings
Designed for high level skiers. This ski has the same building and structural characteristics of racing skis, just a bit easier and more forgiving with a strong central core or stability and vibrations management.
The main characteristic is a strong agile side cut that makes the ski fun and very lively.
The Flere turn radius gives great maneuverability perfect for any steepness.
This ski is great for skiers that ski on piste and want a stable and precise ski. Strengths?
Sporty and versatile ski, super fun on piste, suitable for short to medium radius turns, quick edge grip and good carving.